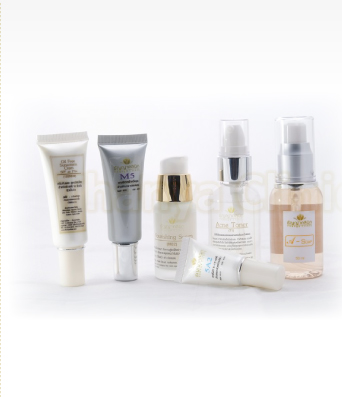 Anti-acne

Acne is a multifactorial skin diseases, for each patients the basis of his/her acne is unique. Multiple anti-acne are available with different forms and dosages in our clinic. Skin colors, types, lifestyles and personality of patients influences the best anti-acne for each patients. Our experienced doctor will pick the best solution for your acne the earliest and last long remission.


Anit-acne (A1,A2,A3,A4) and
Antibiotics (CM,EG)
Anti-inflammation (AC)
Anti-comedone (3ADA)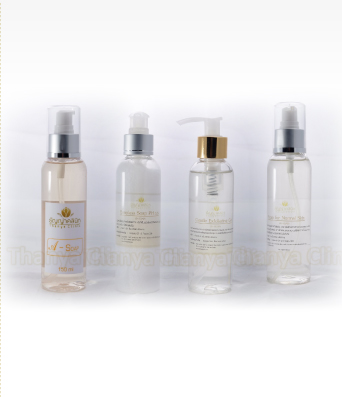 Facial cleansing gel

Four types of facial cleansing gels are available depend on skin types.


A-Soap
Specialized formula for acne patients


S-Soap
For dry skin or sensitive skin


O-Soap
For oily skin


N-Soap
For general normal skin condition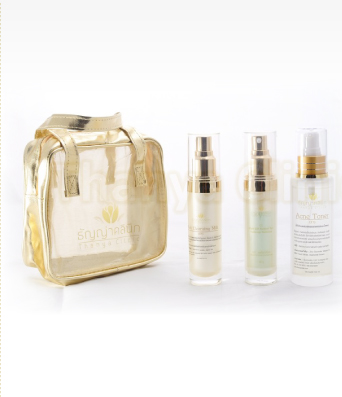 Cosmeceutical cleansing cream
C1
Cleansing cream for sensitive skin


C2
Cleansing cream for delicate areas such as peri-orbital and peri-oral area.


T1
Cleansing toner for acne patients, alcohol-free formula


T2
Cleansing toner for sensitive skin, alcohol-free for highly sensitive skin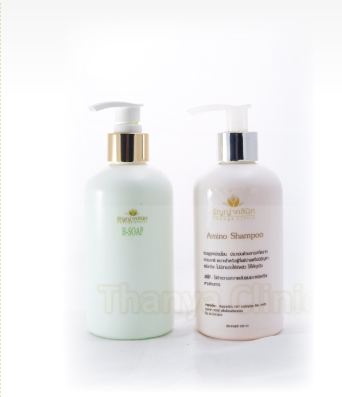 Hair and body cleansing product
B-Soap
Bath cream for dry or sensitive skin


Amino Shampoo
Shampoo for sensitive skin, anti-acne and hypoallergic


DS shampoo
For patients with scale problems


KS shampoo
Anti-dandruff shampoo with anti-fungal effect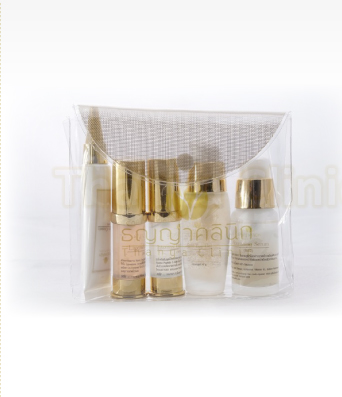 Moisturizer
MO1
Aloe vera gel increase moisture to your skin


MO2
Moisturizer with formulation from yeast, vitamin B, soy bean and hyarulonic acid.


Super Hydrogel long lasting formula
Moisturizer with US based formulation with extra water holding capacity and sustain 28-48 moisturizing effects.


Ezerra non-steroid anti-inflammation cream.
This product is special dermatological formula for highly sensitive skin conditions (Rosacea, Psoriasis and post procedural treatments)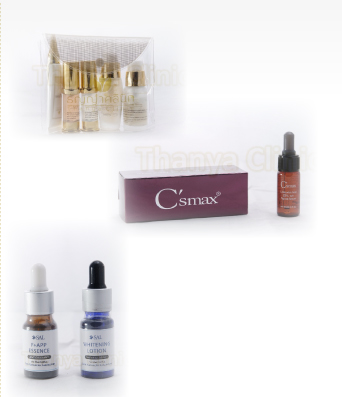 Skin conditioner

Products in this category are acting on the melanogenesis, the production processes of melanin, the main pigments in the skin. Some products act as ant-oxidant. These products whiten your skin with immediate and prolong effects. They are also effective in melasma and freckles.


Arbutin cream
22% Vitamin C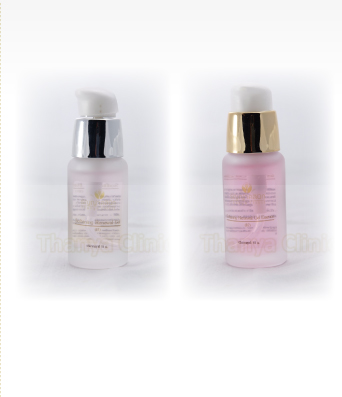 Peeling agent

Home peeling agents includes the AHA gel and BHA gel. These peeling agents provide immediate effects by whitening the pigemented lesions.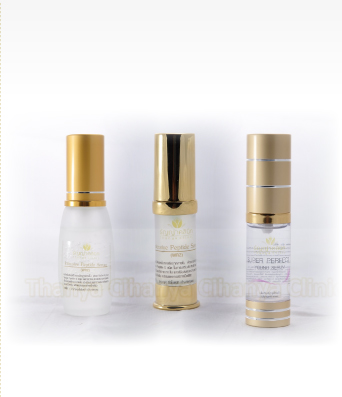 Anti-wrinkles agents

Highly concentrated peptides and ferli acid inhibit callagenase, collagen digesting enzyme, the key enzyme in wrinkles development processes. These agents also promote the collagen production and reduce the wrinkles.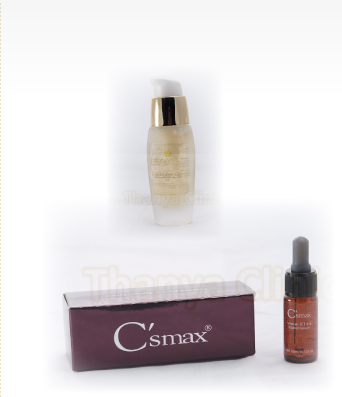 Post traumatic and vascular lesions

Vitamin K1 and E-serums are used for the arterioles trauma that usually occurs after the cosmetic procedures for the best possible outcome of aesthetic procedures.